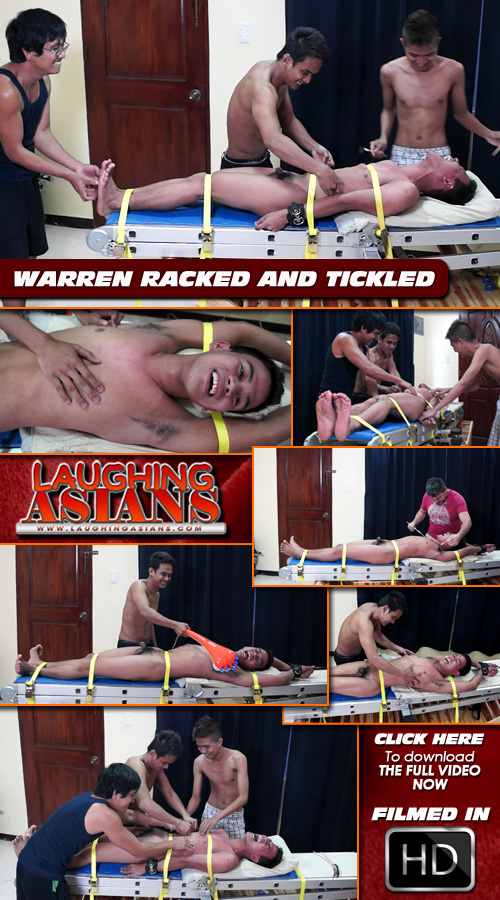 Our super cute, super sexy gay asian tickle boy twink Warren returns to Laughing Asians to get tickled on our new tickle rack. First up, Benjamin. Benjamin warms him up with some light feather and finger tickling. Then he introduces our brand new "Tiger Paw Tickler"! It's a vibrating massager with a tickle attachment!. Then it's new hottie Willie-boy's turn. Willy-Boy gets Warren to near hysterics before the whole gang attacks and sends Warren into utter tickle utopia.
All exclusive and original foot and tickle fetish sex videos!
Get FULL ACCESS to the entire CJXXX Porn Network with your LaughingAsians membership!!